Portable magnetotherapy: THE ADVANTAGES
Make magnetotherapy in freedom of movement
Make magnet therapy whenever and wherever you want, like during working hours or when traveling by car. The battery power supply and the small size of the device allow the therapy to be carried out in total mobility and at any time of the day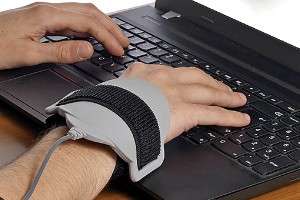 universal applicator easy to wear
The soft silicone applicator ensures an excellent fit and allows the therapy to be carried out in any part of the body, in a localized way and with the minimum encumbrance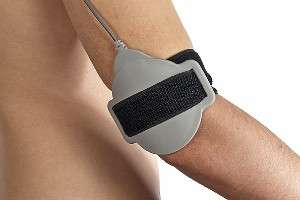 comes on with a click, it is suitable for anyone
The portable magnet therapy device starts with a simple click and is equipped with a rechargeable lithium battery sufficient for applications up to 4 consecutive hours
Portable magnetotherapy: WHO IT IS RECOMMENDED
Patients with pathologies to bone tissue such as fractures, cervicalgia, arthritis, or inflammatory states such as tendonitis, cervicalgia, lumbago. You can read a complete list of portable magnet therapy applications in the magnet therapy section.
People with the need to do therapeutic cycles while remaining in motion. In fact, thanks to the very small size and the charger supplied it is possible to do magnetotherapy anywhere and whenever you want, even by car.
Portable magnetotherapy: HOW TO RENT
OUR SERVICES FOR THE CUSTOMER
Rent autonomously through the site quickly and safely. Send us an email with your contact details, we will get back to you. Book by phone with the help of one of our operators who will advise you in the best possible way. Request home delivery through one of our qualified technicians. The service is free.
The excellent success of a cycle of magnetotherapy depends mainly on from the choice of the right device and its correct use. Compare devices for magnetotherapy to rent the one best suited to your needs.
Carefully informed
We care about your health. If you do not know what magnetotherapy is and you do not know its effects on the human body, we suggest you read our briefs free information guides on the correct use of magnetotherapy.
Magnetotherapy should always be used under advice or medical prescription. If you have not done so yet, talk to your doctor before proceeding.
do you have to rent a magnet therapy? you're in the right place.
Discover the advantages of home rental. Safer rehabilitation and more effective therapy thanks to the assistance of our technician. You can rent magnetotherapy if you live in one of the areas served.
Benefit from the use of latest generation appliances
Installation carried out by our qualified staff *
No further hidden costs
Free home assistance during the rental period
Home delivery included in the fare in 24h
Security deposit not required